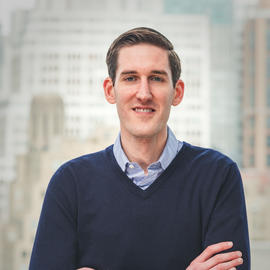 Aaron Polacek joined the Michael J. Fox Foundation in May 2018 as part of the Public Policy team.
 Aaron is responsible for supporting the strategic development and implementation of the Foundation's policy agenda at the federal level. Prior to joining the Foundation, Aaron was an ORISE Fellow at the U.S. Department of Health and Human Services Office on Women's Health.    
Aaron graduated from Creighton University with a bachelor's degree in health administration and policy and obtained a master's degree in health systems administration from Georgetown University.  
Recent Articles by Aaron Polacek
How MJFF Advocates for the 80,000 U.S. Veterans with Parkinson's Disease

---