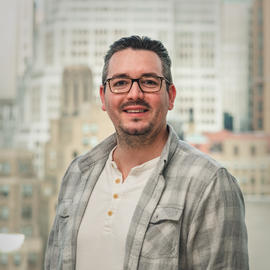 Adam Sheil joined The Michael J. Fox Foundation for Parkinson's Research in June of 2016. His main role is to oversee the Foundation's Accounts Payable functions. He provides exceptional support in financial operations, brings management experience, and a track record of success in improving accounting and organizational processes.
Prior to The Michael J. Fox Foundation, Adam was an Accountant with a pharmaceutical marketing company where he played an intricate role in accounting functions including revenue recognition, AP processes, and payroll processing.  He began his career as a carpenter in the New York City District Council of Carpenter Union.
Adam lives in Bridgewater, New Jersey with his wife and son.