Director • Research Cohorts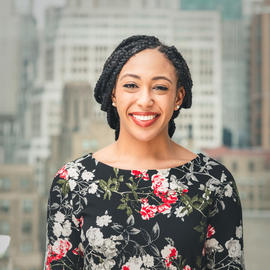 Alyssa joined The Michael J. Fox Foundation in February 2015. As an Officer on the Research Programs team, Alyssa's main role involves managing and supporting all Observational Cohorts.
Alyssa's responsibilities include the coordination of sample distributions to researchers, the management of biospecimen data unblinding, and the tracking of biospecimen and data requests. In addition, Alyssa organizes biospecimen request review committees and working group calls for the engagement of industry players and researchers.
Before joining the Foundation, Alyssa studied at Harvard University, graduating in May with a degree in Chemistry. Alyssa has experience in biotechnology therapeutic business development and clinical operations, as well as experience working in cancer-focused organic synthesis laboratories.
Originally from Long Island, Alyssa spends her free time singing, listening to podcasts, thinking about her next Sunday Brunch, and being the best daughter, friend and colleague she can be.