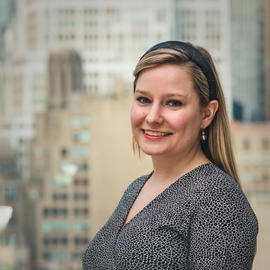 Axi Wechter started at The Michael J. Fox Foundation in April 2016. In her role as Associate Director, Team Fox, Axi supports Team Fox members as they create and host a variety of events across the East Coast.
She works to ensure that each member has access to the tools and support that they need to make their community fundraiser a success.
Prior to joining, Axi worked for the Council for Economic Education. In her position as Associate, Events Planning and Coordination, Axi organized the annual 500 person teacher's conference, all donor and advocacy events, and the National Economics Challenge. Before working at the Council for Economic Education, she worked for the Robin Hood Foundation.
Axi graduated from Hamilton College with a BA. She also holds an MS in Nonprofit Management from Milano, The New School for Management and Urban Policy.