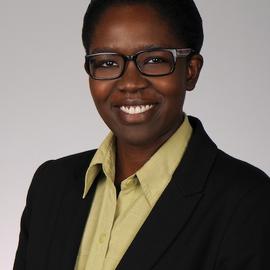 Barbara is an Associate Director in the Foundation's Research Division where she works with other scientist in the foundation to identify, review, fund and manage research and drug development projects for Parkinson's disease.
Barbara completed a post-doctoral fellowship at the Medical University of South Carolina where she employed network analyses and connectomics to determine brain network topological disruptions after stroke and how they affect language recovery. She also undertook a brief research fellowship and the Brigham and Women's hospital studying network disruptions underlying anosognosia in AD.
Barbara earned a BSc. in Bioinformatics, Computational Biology and Neuroscience from Jacobs University Germany, a MSc. in Cognitive Sciences from the University of Trento in Italy, and a PhD in Biomedical Imaging from the Medical University of South Carolina.
She speaks Swahili and volunteers with the Lutheran Refugee Services as a translator.