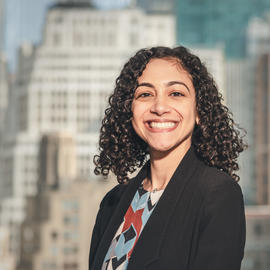 Bernadette joined The Michael J. Foundation in 2016. As a Research Programs Officer, Bernadette is responsible for contracting and managing the Foundation's motor and non-motor therapeutics and clinical trial grants.
Prior to joining MJFF, Bernadette worked at Penguin Random House where she contracted translation, audio, and periodical excerpt licenses for the company's collection of published books.
Bernadette graduated from New York University with a B.A. in History and a M.A. in French Studies.
Recent Articles by Bernadette Siddiqi
Patients as Partners: "Learning about research and getting involved shouldn't be a secretive process"

---