Associate Director, Scientist • Research Programs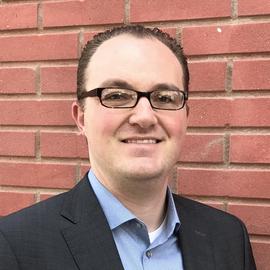 As Associate Director in Research Programs, Brett manages a portfolio of grants across the Biology and Tools functional teams aimed accelerating the Foundation's progress towards new Parkinson's therapies by fostering a deeper understanding of the biological basis of Parkinson's Disease and by developing reagents & assays needed within the biomedical research community. In this role, he also contributes to the overall strategic agenda of the Research Programs team and works to ensure that the efforts of our academic and industry research partners are aligned with the Foundation's overall mission to address the unmet needs of people with Parkinson's.
Prior to joining The Michael J. Fox Foundation, Brett served as Senior Editor at the biomedical research journal Nature Medicine, where he oversaw the editorial evaluation, peer review, and strategic development of the journal's neuroscience portfolio spanning the preclinical, translational, and clinical landscape of neurodegenerative, neurodevelopmental, neurological, and psychiatric disease. Brett developed a scientific background in fundamental neuroscience research during the course of doctoral work investigating the circuit and synaptic modifications that occur during experience-dependent learning, and further during his post-doctoral research seeking to understand the how intrinsic genetic programs and extrinsic brain activity patterns combine to instruct the development of functional cortical circuits comprised of diverse excitatory and inhibitory neuronal populations.
Brett received his B.S in Biology from Allegheny College in 2004, received his PhD in Biological Sciences from Carnegie Mellon University in 2010 and did post-doctoral research at NYU School of Medicine from 2010-2014.