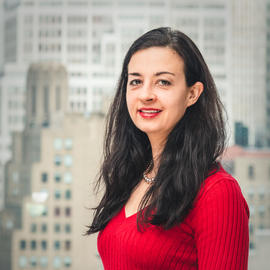 Brittany Meyer is the lead policy staffer on all research-related issues including federal research funding at the National Institutes of Health, the Department of Defense, and the Food and Drug Administration, research freedom and other issues impacting the research ecosystem.
She has a bachelor's degree in psychology from the University of California, Los Angeles, where she was a research assistant in a neuroscience laboratory, and obtained a juris doctorate from the American University, Washington College of Law, where she focused on environmental law.
Prior to starting at MJFF, she was the Federal Advocacy Manager at the Society for Neuroscience, and has worked at several other nonprofits and federal agencies.
Recent Articles by Brittany Meyer
Congressional Caucus Hosts Capitol Hill Briefing on the 'Parkinson's Pandemic'

---