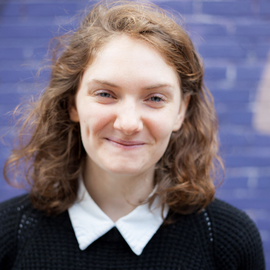 Caitlin joined The Michael J. Fox Foundation in July 2021. In her role, she works with both internal and external stakeholders to ensure that patients are engaged in the process of research and therapeutic development, elevating their voice as equal partners in the process.
She is working to evolve MJFF's best practices to meet the demands of a changing research landscape, consulting with biopharma partners to accelerate their study enrollment and operationalize innovative pilot programs.
Caitlin's background includes research coordination, partnership development and marketing. Prior to her work at the Foundation she most recently held a position in Partnerships and Marketing at Zencare. Her other past positions include Manager of Clinical and Research Partnerships at MedicaSafe and Clinical Research Coordinator for the Mood and Personality Disorders Research program at Icahn School of Medicine at Mount Sinai.
Caitlin graduated from Columbia University with a B.A. in Neuroscience and Behavior.