Program Officer • Research Programs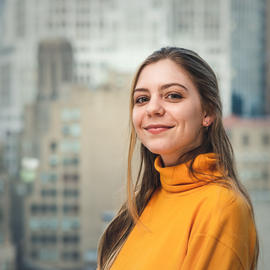 In her role as a Research Program Officer, Charisse works closely with MJFF's on-staff scientists and external awardees to support MJFF's key research areas. She manages two highly collaborative programs related to biospecimen collection and sample distribution as well as a portfolio of individual grants focused primarily on outcome measures.
Prior to her role as a Program Officer, Charisse held a dynamic Grants & Events Assistant position in which she handled the planning and execution of scientific meetings and major conferences.
This included vendor and contract negotiation, logistics, catering, relationship management, and budget and project management.
Charisse received her BS from Tulane University's School of Public Health.