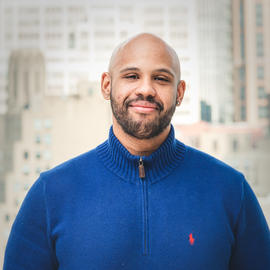 Christian De la Cruz serves as an Associate Director of Donor Services at the Michael J. Fox Foundation on Development Operations Revenue Analytics team. He has over ten years of experience in the non-profit sector in specializing in Operations and Business Administration
Christian is responsible for the allocation of gifts to the proper revenue streams within the foundation to ensure accurate data reporting.  Christian has a strong commitment to providing excellent customer service to the vital pulse of our network, our donors.
His commitment and belief are that a positive donor experience leads to retention and increased revenue for Parkinson's research.  His duties include but not limited to, looking into current processes and analyzing to ensure that the proper resources are being utilized in our existing systems to the best of our best ability.  In his free time, he enjoys being of service to his community by volunteering to other direct service networks.  He also enjoys being physically active by going to the gym and running.  He enjoys reading mysteries and non-fiction titles.  He attended New York City College of Technology and majored in Electrical Engineering.