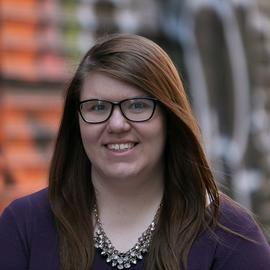 Dana started at the foundation on January 21, 2020. She works within the Research Cohorts team on PPMI operations, general grants management, and the standardization of team data and documents.
Prior to The Michael J. Fox Foundation, Dana was a high school college counselor at a local Harlem charter school where she helped 54 high school seniors through the college admissions and financial aid process. Marvin has also worked for CommonBond Co. as a School Partnership Coordinator and Operations Analyst.
Dana graduated in 2017 with a bachelor's degree in Psychology from SUNY Oneonta and has earned a graduate certificate in College Counseling from UCLA.
She recently moved to Washington Heights and she loves to read and travel.