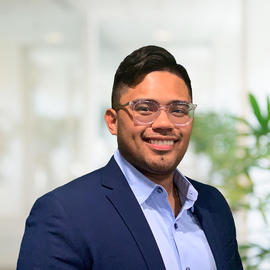 Darryn joined The Michael J. Fox Foundation in July 2021. In his role, he contributes to the Significant Giving program by managing key Foundation relationships with meaningful outreach strategies, with a focus on retention and cultivation.
Darryn works in partnership with Advancement and across Development to deepen donor engagement and strengthen the Foundation's impact.
Prior to joining the Foundation, Darryn served as the Manager of Donor Relations & Corporate Campaigns at the United Way of Greater Union County. There, he was responsible for all aspects of fundraising and raised over $1.1 million through corporate, foundation, and individual gifts and grants, including $300,000 for the COVID-19 Emergency Fund.
Darryn graduated from Rutgers University – New Brunswick with a Bachelor of Arts in Communications, and is currently earning a Certificate in Fundraising from the New York University School of Professional Studies. In his spare time, Darryn is exploring unfamiliar restaurants and testing new recipes in the kitchen.