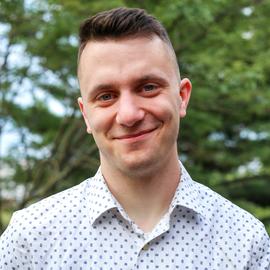 At the Foundation, David provides grants and project management support for the Research Cohorts team, with a focus on participant and site operations in PPMI.
Prior to The Michael J. Fox Foundation, David worked as a Senior Coordinator of Global Enrollment Management for the Council on International Education Exchange. In this role, he researched new opportunities to grow and develop college-level study abroad programs and managed the operations and logistics for distributing 10,000 first-time passports to college students.
David received his bachelor's degree in International Relations from Boston University.