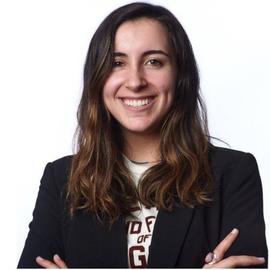 As the Marketing Officer, Erin will be diving head first into working with the various stakeholders at MJFF in order to implement strategy and track metrics for the different giving programs and donation methods, as well as any Community or Team Fox events. With the help of the rest of the marketing team, Erin hopes to use past campaign results and current campaign successes to come up with innovative and exciting strategies for the future goals of MJFF.
Before working at MJFF, Erin was a marketing coordinator for a digital marketing agency called Essence, a subsidiary of GroupM. There she quickly learned to use multiple marketing platforms, and became a part of every step of the campaign planning, execution, optimization, and reporting process. She had to manage massive budgets and multi-faceted campaigns on various platforms, all while managing the campaign process alongside many different teams all at the same time, including managing the Delhi Global hub in India. Erin also managed the campaign reporting process, where she drew up valuable insights and data in order to inform future campaigns.
Erin graduated from Elon University in 2018. There, she received a BSBA, dual degree, in Marketing and International Business.
Erin is from Denver, Colorado. She's Advanced Open Water SCUBA certified. Loves to travel, be outdoors, go to concerts, read, paint, dance, is an avid hot wings enthusiast, she also loves to make new friends, and try new things!