Director • Research Partnerships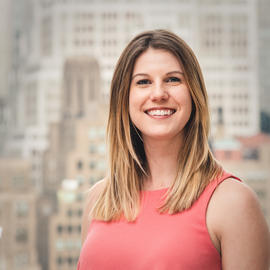 Evelia Johnston joined The Michael J. Fox Foundation in 2014. In her current role, Evelia is responsible for assisting the Research Partnerships team regarding MJFF's industry strategy and is hence focused on increasing engagement and developing partnerships with various industry groups, including pharma, biotechs and venture capital firms.
Prior to joining MJFF, Evelia was at pharmaceutical company Forest Laboratories, as a Project Coordinator focused on International Business, Strategy and Operations and also spent time at Terrapinn Inc. as a Project Coordinator working on Life Sciences conferences.
Evelia graduated from Hofstra University with a BA in International Business.