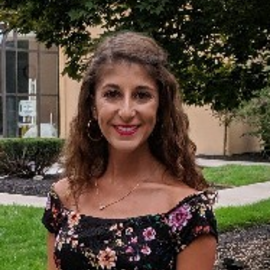 Gabrielle joined the Michael J. Fox Foundation in June of 2019. She supports all facets of the HR department. 
Prior to working at the Michael J. Fox Foundation, Gabrielle worked as an Executive Assistant to the VP of Talent Acquisition for HBO. Prior to that, she worked at Altice USA (formerly Cablevision) as a Talent Acquisition Coordinator.
Gabrielle was born & raised in Long Beach, New York. She graduated from the SUNY Albany with a BA in Psychology. She is a student at Baruch College and is pursuing her Master's Degree in Industrial Organizational Psychology.