Associate Director • Research Programs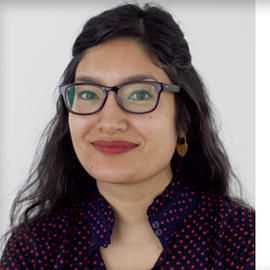 Gloria Thakuria joined the Foundation in March 2019.
In her role as Associate Director of Research Programs, Gloria supports the Tools and Resources team, coordinating the scientific and business practices behind the development of preclinical research tools and models for the PD research community, while working to ensure that the MJFF research tools portfolios reflect and best serve the ultimate needs of PD patients. She collaborates with academic groups, contract research organizations, and pharmaceutical/biotech companies in order to facilitate the Foundation's efforts to generate, characterize, and widely distribute novel, research-enabling tools that are urgently needed for PD research scientists in both academia and industry.
Prior to joining MJFF, Gloria managed the scientific research program and grantmaking operations of Emerald Foundation, Inc., strategically supporting innovative research initiatives and collaborations. Earlier in her career, she worked as a researcher and lab manager at Columbia University Medical Center, a research associate at the biotech FibroGen, a QC chemist at Pfizer, as well as a technology transfer intern at Rockefeller University.
Gloria holds an MBA from NYU Stern and a BS in Chemistry from Boston University.