Senior Associate Director • Advancement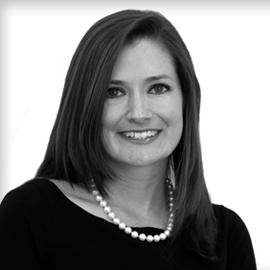 Haley Deal joined The Michael J. Fox Foundation in April of 2013. As Senior Associate Director, Advancement, Haley develops and implements strategies to engage the broader community in our mission to speed a cure, helping ensure that the Foundation raises sufficient dollars to fund its ambitious research agenda.
She regularly speaks on the Foundation's activities at support groups and conferences, as well as meeting one-on-one with patients, caregivers, donors and other MJFF constituents and stakeholders in the Mid-Atlantic region of the U.S.
Haley graduated from the University of Florida with a Bachelor of Science in Family, Youth, and Community Science. She earned a Masters in Nonprofit Management from the University of Central Florida's distance learning program while working as a project coordinator at the Mississippi Nurses Foundation. Prior to joining MJFF, she was the Development Manager at the Children's Brain Tumor Foundation where she was responsible for donor correspondence and event planning.
Haley is originally from Madison, Mississippi but currently resides in Midtown Manhattan. She loves college football and most importantly the Florida Gators!