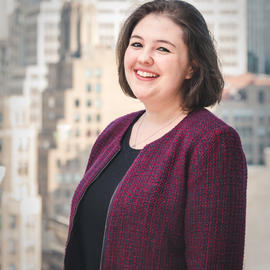 Jaclyn A. Wing joined The Michael J. Fox Foundation in 2019 as Associate Director, Development Communications.
In addition to her work at the Foundation, Jaclyn is a Contributing Writer for Performer Magazine and a Brand Ambassador for Show Your Love Today, a national campaign part of the National Preconception Health and Health Care Initiative.
Jaclyn holds a BA in Communications and Writing and Rhetoric from the University of Rhode Island in Kingston, Rhode Island.