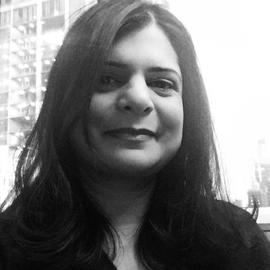 Jesal oversees the operational execution and success of The Foundation's stewardship events. She collaborates with her colleagues across teams to manage and execute a portfolio of events that include research round tables, hosted private salons, and strategic Parkinson's support group updates. Jesal is responsible for driving, advising and tracking the impact performance of these stewardship events.
Jesal has extensive non-profit and international experience. Prior to joining the Michael J. Fox Foundation she managed Lincoln Center's 60th Anniversary Diamond Jubilee Celebration and the Rubin Museum Gala. Jesal also spent many years at the EastWest Institute where she worked closely with the board of directors and leadership to define the think tank's strategic plan for events, marketing, and fundraising. Her role included executing board meetings, worldwide cybersecurity summits, award galas, donor receptions, report launches, and speaker series. Jesal collaborated with local partners and hosts to produce these events in various locations including Abu Dhabi, New Delhi, Beijing, Moscow, Berlin and Edinburgh. Jesal's experience also includes tackling the issues of women's advancement in corporations while she was at Catalyst, domestic wildlife and ecosystems during her time at Defenders of Wildlife, and the environment as a consultant for The Nature Conservancy. She is passionate about mission driven work and is very excited to be part of the Michael J. Fox Foundation working towards a cure for Parkinson's.
Jesal graduated from American University with a B.A. in Communications, Legal Institutions, Economics and Government.
She lives in Brooklyn with her husband, two children and cat.