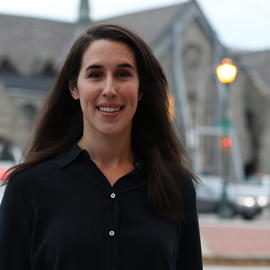 As Associate Director, Project Management, Jessica supports the development and implementation of various projects across the organization, including those related to research initiatives, strategic planning and general operations.
Prior to joining The Michael J. Fox Foundation Jessica served as Director of Program Evaluation for Philadelphia nonprofit Maternity Care Coalition where she was responsible for overseeing the evaluation and continuous improvement for direct service programs with a focus on maternal and child health outcomes. Jessica has worked primarily within the fields of evaluation, quality improvement and project management for various community-based nonprofits with additional experience in clinical social work.
Jessica graduated from NYU with a Bachelors Degree in Sociology. She obtained a Master's Degree in Social Work from Bryn Mawr.