Senior Associate Creative Director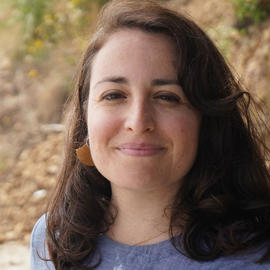 As Senior Associate Director, Creative Content Management, Jessica leads the design team in the concepting, design and production of creative assets that educate, inspire and engage Foundation stakeholders.
Prior to joining MJFF, Jessica was Art Director at the Alzheimer's Drug Discovery Foundation (ADDF), where she spearheaded the organization's brand audit and led the visual strategy across multiple channels for a high-profile initiatives.
Jessica holds a BA from the Rhode Island School of Design (RISD).