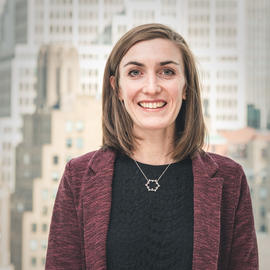 Jocelyn Shetty joined The Michael J. Fox Foundation in 2014. As an Associate Director of Advancement, Jocelyn develops and implements strategies to engage the broader community in our mission to speed a cure, helping ensure that the Foundation raises sufficient dollars to fund its ambitious research agenda.
She regularly speaks on the Foundation's activities at support groups and conferences, as well as meeting one-on-one with patients, caregivers, donors and other MJFF constituents and stakeholders.
Jocelyn graduated from James Madison University with a Bachelor of Science in Public Administration and also holds a Master's in Public Administration from the NYU Wagner School of Public Service.