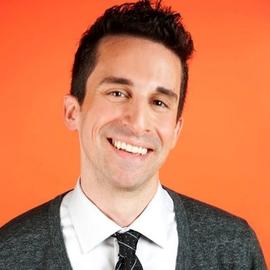 Joe Moran leads the enterprise Project Management Office (PMO), which is responsible for defining, prioritizing, resourcing, and successfully managing a portfolio of programs and projects that meet the Foundation's strategic objectives.
For nearly two decades, Joe has worked at the intersection of people, process, and technology to build capacity within nonprofit organizations. Prior to joining the Foundation, he was Chief Innovation Officer at True Colors United, a national organization dedicated to ending youth homelessness, where he oversaw creative, digital strategies, human resources, and project management. Joe also spent eight years building the communications and technology department at Quality Services for the Autism Community, a New York-based service provider with over 1,000 employees.
Joe holds a Bachelor of Arts from Marymount Manhattan College and is a certified Project Management Professional (PMP). Outside of work, he volunteers as a co-organizer for NTEN's New York City chapter.