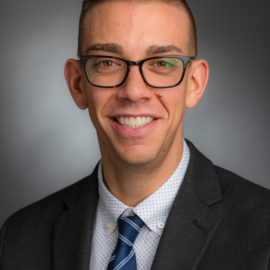 In his role, Justin is responsible for supporting MJFF's global research cohort studies, including the Global Parkinson's Genetics Program (GP2) and the Parkinson's Progression Markers Initiative (PPMI) program.
Prior to joining the Michael J. Fox Foundation, Justin served as the Program Manager for the Division of Stem Cell Transplant and Cellular Therapies in Boston, MA, where he led strategic initiatives to improve patient access and clinical operations for patients receiving specialty oncology care. Previously, Justin created and assess a pilot program at the Second Harvest Food Bank in San Mateo, California, aimed at identifying food insecurity in underserved populations.
Justin graduated from Boston College with a B.S. in Biology and will graduate with an MBA from the Boston College Graduate School of Management this Spring.