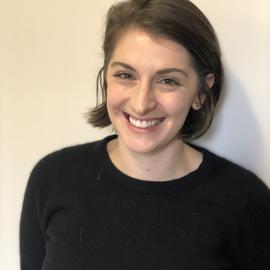 Kimberly joined the Michael J. J Fox Foundation in November, 2019 as an Advancement Officer.
Prior to joining the MJFF team Kimberly worked as the Development Coordinator at the Endometriosis Foundation of America where she lead initiatives to increase community engagement and worked to increase disease awareness and understanding amongst supporters, researchers, and students alike.
Kimberly received her BA from Hampshire College in 2012, majoring in neuroscience with a focus on the links between neuroscience, psychology, and cultural influence on human behavior. In 2016 she received a Masters degree in Nonprofit Management from The New School. Born and raised in Brooklyn, Kimberly still resides in there with her husband, Sam.