Vice President • Development Operations & Revenue Analytics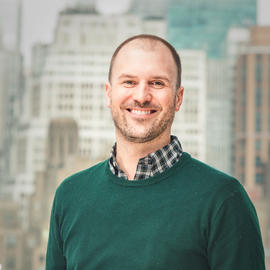 At MJFF, Landon Shoop applies his expertise to scaling revenue across fundraising lines as the head of the Revenue Analytics and Development Operations team.
Landon has extensive experience leading sales operations in the for-profit sector, most recently as the CEO and Co-Founder of a tech start-up, Fizz. Prior to founding Fizz, he was Sr. Program Manager, Sales and Merchant Operations at Groupon and worked on a number of major government programs as a consultant at Booz Allen Hamilton.
He holds a B.S. in Electrical Engineering from the University of Virginia and an MBA from the Robert. H. Smith School of Business at the University of Maryland. Landon sits on the boards of two family foundations.