Grants Assistant • Research Programs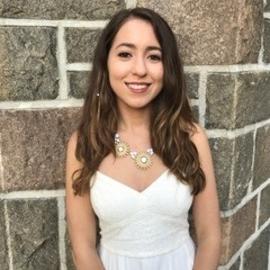 Lara provides administrative support and assists with the management of the Foundation's active grants. This includes performing administrative reviews of grant applications, updating grant records, and shepherding new grants through the development process.

This past year, Lara participated in the Jesuit Volunteer Corps and worked as a program coordinator at a community health clinic in Oakland, California. She also worked as a research assistant for two years in a professor's lab in college.
She graduated from Fordham University in 2018 with a degree in Biological Sciences and a minor in Spanish.
She is currently living in Bernardsville, New Jersey and has a black lab named Rosie.