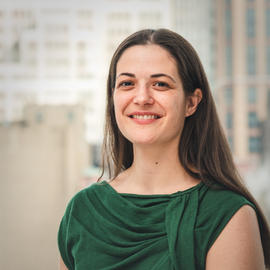 Lauren McLaughlin joined the Foundation in October 2015. As Senior Associate Director, Lauren focuses on Fox Insight, an online clinical study that gathers data about the daily life with Parkinson's directly from patients, their families and the community at large.
This novel new research approach aims to create the world's largest collection of longitudinal data to give researchers answers to key questions about Parkinson's that are hard to answer through traditional studies.
Prior to joining MJFF, Lauren worked at Texas Children's Hospital for over five years focusing on community engagement and patient support initiatives. With over ten years of nonprofit management experience, she is passionate about involving a variety of stakeholders in fueling systematic changes.
Lauren received her MBA from the University of Houston and holds a BA in Metropolitan Studies from New York University.