Senior Associate Director • Research Cohorts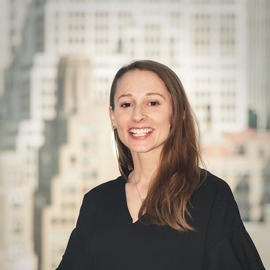 Lindsey Riley joined The Michael J. Fox Foundation in 2016. In her role as Senior Associate Director, Research Cohorts, Lindsey is responsible for supporting the clinical and business operations of MJFF's global research cohort studies, primarily the Parkinson's Progression Markers Initiative (PPMI) study.
Prior to joining MJFF, Lindsey was responsible for the primary oversight of several federally- and state-funded research grants in the areas of chronic disease management and health services at the NYU School of Medicine. Lindsey has also coordinated clinical trials in the areas of Hepatitis B, Hepatitis C, and immunosuppression.
Lindsey graduated from Washington College with a BA in Psychology and holds a Masters in Public Health from New York University.