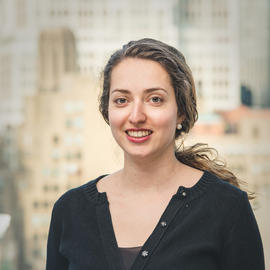 Luba Smolensky started at The Michael J. Fox Foundation in July 2015. She is currently leading analytics within the Digital Strategy & Marketing team.
Luba focuses on quantifying constituent behavior, measuring the impact of marketing strategies, and enhancing donor reporting. Highly analytical, she aims to grow and strengthen the Foundation's resources by using advanced statistical methodologies and data-driven frameworks.
Prior to joining The Michael J. Fox Foundation, Luba worked as a marketing analyst at the Rosetta Group assessing digital marketing performance for pharmaceutical clients. She also consulted healthcare and finance firms at IBM on business analytics and optimization strategies. Her main interests lie in data analysis, marketing, and healthcare.
Luba holds an MS in Marketing from Columbia Business School and a BSc from The Wharton School at the University of Pennsylvania.
Luba is an avid skier and loves traveling.
Recent Articles by Luba Smolensky
The Michael J. Fox Foundation Joins BRAIN Commons to Accelerate Brain Disease Research

---