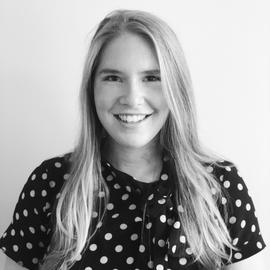 In partnership with cross-functional teams, MacKenzie helps amplify MJFF's voice and disseminate valuable resources to the patient community. She develops and manages integrated marketing campaigns to help meet revenue goals across priority Foundation programs. MacKenzie also supports organization-wide audience development, engagement strategies and conversion efforts that further the Foundation's mission.
Before joining MJFF, MacKenzie built and executed the grassroots fundraising and marketing strategy for Huru International, a non-profit focused on providing educational and economic opportunities to adolescent girls and young women through quality menstrual and sexual health programming. MacKenzie has also developed content for Elektra Health, a start-up delivering 21st century hormonal healthcare for perimenopause, menopause and beyond.
MacKenzie received her B.A. from Colgate University with a dual degree in Religion and Peace and Conflict Resolution.