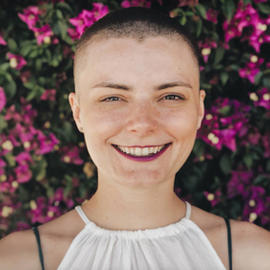 Mary Havlock started at The Michael J. Fox Foundation in April 2019.
In her role as Team Fox Officer, Mary supports Team Fox members as they create and host a variety of events across the East Coast. She works to ensure that each member has access to the tools and support that they need to make their fundraiser a success.
Prior to joining, Mary worked for McCarton Foundation. In her position as Development and Community Outreach Manager, Mary planned and executed McCarton's annual fundraising strategy, recruited 10 young professionals to establish McCarton's Junior Board, and initiated partnerships with non-profits and community organizations in the Bronx. Before working at McCarton, she worked at Webster Hall.
Mary graduated from The King's College with a BS in Business Administration.
Recent Articles by Mary Havlock
2020 by the Numbers: How MJFF's Community Fundraisers Rallied to Raise $8.4 Million

---

The Not-so-Secret Recipe to a Team Fox Member's $110,000 Fundraising Success

---

Cheers to Pints for Parkinson's! From Florida to New Mexico to Minnesota and Beyond

---