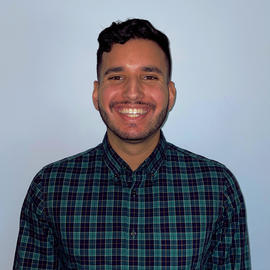 Matthew provides grant administration support throughout the grant lifecycle, ensuring the proper reviews of grant applications and updated records in the grants management system. Matthew works with Program Officers to stay up to date on grant needs and providing support in assessing evolving operational needs of the current grants.
Matthew worked as a Grants Coordinator with the Greenwich Village Chelsea Chamber of Commerce, where he researched potential donors and partners for funding supporting the chamber needs and stayed on top of grant applications and the essential documents needed. Matthew also worked as a Community Development intern at the Project for Return and Opportunity in Veterans Education, where he assisted in the writing and submission of grant proposals and quarterly submission reports to grant funders.
Matthew graduated with a Masters in Social Work in Community Organization and Development from the Hunter Silberman School of Social Work.
He enjoys exploring the city and lives on Long Island with his family and two dogs.