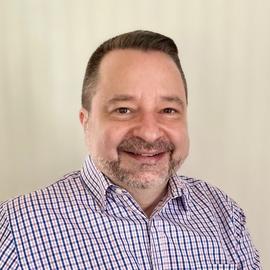 Michael DeRose joined The Michael J. Fox Foundation in July 2021 and leads the Enterprise Project Management Office.
Michael DeRose oversees the day-to-day operations of the enterprise project management office (EPMO), that includes the planning and execution of Marketing & Communications projects and expanding the EPMO's strategic capabilities across the foundation.
With 20 years of project management experience, Michael has held roles in both in-house and agency environments, implementing solutions for healthcare and financial services clients. Prior to joining The Michael J. Fox Foundation, he served as Director of Project Management at JDRF International, the leading global funder of type 1 diabetes research.
Michael holds a Bachelor of Fine Arts in Communications and Media Studies from Emerson College in Boston.