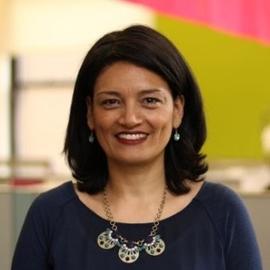 Nancy will oversee all accounting activities related to income, auditing, accounts payable processing, accounts receivables, tax compliance and payroll.

Prior to her time at MJFF, she worked at a non-profit venture capital fund for 9 years – this is where her non-profit experience began. Her for-profit experience includes time spent as a Product Controller for the Equity Derivatives team at Goldman Sachs and Lehman Brothers. At Och-Ziff Capital Management, she worked for a hedge fund for the Portfolio Finance team supporting the front office operationally with Repo/Stock Loan lending.
Nancy holds a MBA in Finance from NYU and a BSBA from Bucknell University where she majored in Accounting and minored in Art.
Nancy lives in Brooklyn where she enjoys bike riding in Prospect Park and spending time with her son Asher.