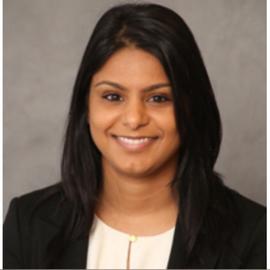 Neressa joined The Michael J. Fox Foundation in July 2021. In her role, Neressa provides oversight of all accounting activities within the organization, which includes: accounting estimates, accounts payable, accounts receivable, payroll, grant administration and monthly closes.
Neressa will also make certain that the Foundation has the systems and procedures in place to ensure strong financial controls and flawless annual audits.  Additionally, she will work closely with the Finance team on maintaining accurate estimates for forecasts and annual budgeting. 
Prior to joining the Foundation, Neressa worked at TNTP (a nonprofit focused on providing all students access to good teachers), where she oversaw the budget and supervised the accounting team.  She is also a Certified Public Accountant,  previously serving as an Audit Manager with KPMG (one of the four largest public accounting firms in the world).

Neressa holds a Master of Accountancy and Bachelor of Science from Rutgers University.