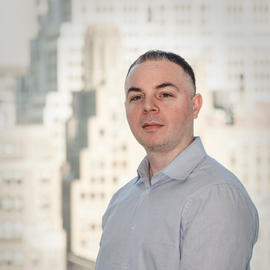 Nikolin joined The Michael J. Fox Foundation in July 2016. As a member of IT, Nikolin is responsible for the day to day operations and network connectivity/performance, as well as identifying and improving the overall network.
Prior to joining MJFF, he worked at IPsoft Inc. He started working as a Helpdesk Administrator and in his last year at IPsoft he worked as a Network Engineer.
Nikolin attended NYC College of Technology in Brooklyn, where he received his bachelor's degree in Computer Information Systems.
In his spare time, Nikolin enjoys traveling, watching sports, skiing, and working on cars.