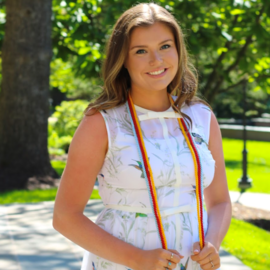 Olivia provides operational and administrative assistance to the Research Programs team by creating contracts, managing payments, and assisting with RFAs.
Olivia is a recent graduate of Lafayette College during which she held four internships with Doctors Without Borders where she focused on securing funding on the Major Gifts teams in both New York and Geneva, Switzerland. She also worked as an advocate for underprivileged youth in Easton, PA and stroke survivors in London, UK.
Olivia graduated from Lafayette College with a degree in International Affairs with a concentration on the Middle East.