Director • Research Programs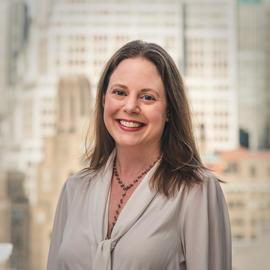 Samantha joined the Foundation in 2014. As Senior Associate Director of Research Partnerships, Samantha ensures that the Foundation's observational cohorts scientific strategy informs and is informed by MJFF's research priorities.
In her current role, she is responsible for overseeing biosample resources and manages the Foundation's Parkinson's Progression Markers Initiative (PPMI) and BioFIND scientific biomarker portfolios.
Samantha graduated from Vassar College with a BA in Neuroscience & Behavior and received her PhD in Biomedical Sciences from Albert Einstein College of Medicine. Prior to attending graduate school, Samantha worked in the biotechnology sector at PsychoGenics, where she tested drug treatments for Huntington's disease.
During her free time, Samantha enjoys traveling, scuba diving, and photography.