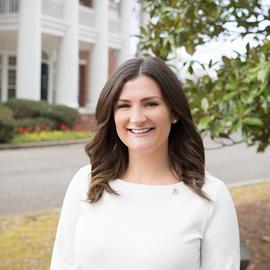 Sarah Kohler joined The Michael J. Fox Foundation in April 2019 as a Stewardship, Tools & Processes Manager.
Sarah designs and implements programs that reduce the non-value-added work of the Michael J. Fox Foundation Development team. She will also provide Development staff with insights and services that improve both the time spent with donors and the effectiveness of their interactions. Sarah is so excited to join MJFF and is passionate about our mission to speed a cure. Sarah's dad was diagnosed with PD in 2016 and she has devoted her volunteer contributions to our community since.
Prior to joining the Foundation, Sarah spent the last 9 years at SmithBucklin, where she served three international non-profit business trade associations as their Development and Operations Manager. Additionally, Sarah supported SmithBucklin's senior leadership team as a New Business Development Manager where she was a steward for potential new association clients.
Originally from Chicago, Sarah graduated from the University of Iowa in 2010 with a BA in Psychology and English. In 2013, Sarah was the youngest recipient of Association Forum and USAe Magazine's Forty Under 40 Award for Non-Profit Leadership. She has a passion for volunteering and has sat on a number of charitable boards and committees. Sarah is looking forward to getting involved in New York City and exploring her new neighborhood in Brooklyn!