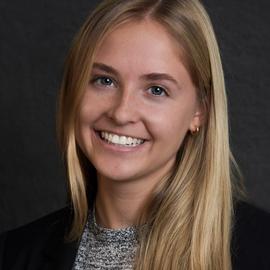 As a Research Cohorts Officer, Schuyler provides grants and project management support for the Foundation's sponsored cohort studies, with a specific focus on recruitment and retention of PPMI study participants. Schuyler also supports clinical operations for GP2.
Prior to joining MJFF, Schuyler was a Project Coordinator at Columbia University Clinic for Anxiety and Related Disorders (CUCARD). At CUCARD, Schuyler managed multiple University research projects dedicated to better understanding and treating young adult anxiety. She also supported the dissemination of research results to the community, as well as coordinated/co-lead Cognitive Behavioral Therapy groups for individuals with social anxiety.
Schuyler received her bachelor's degree in Psychology from Pomona College.