Vice President • Digital Strategies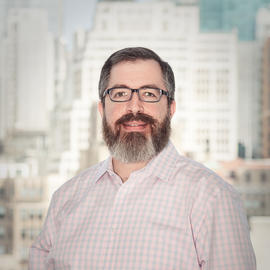 Sean Keating joined The Michael J. Fox Foundation in October 2012 and focuses on optimizing digital engagement and calls to action across the Foundation.
In addition, Sean manages the implementation of online tools that benefit researchers, patients and other members of the Parkinson's community. Sean works closely with other members of the Digital Strategy team as well as the Development, Communications and Research Programs teams to create strategies, build business cases and launch digital initiatives.
Before joining the foundation, Sean directed ModernMedicine.com, a website featuring news, clinical articles, and continuing medical education for practicing physicians. He also served as the Managing Editor for a number of medical and pharmaceutical-focused publications, including Medical Economics, Drug Discovery & Development and Genomics & Proteomics.
Sean holds a BA in English and Psychology from Rutgers University.