Director • Strategy & Planning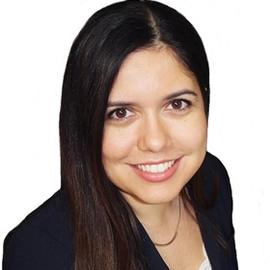 Stefanie supports operational, logistical, and management considerations within the strategy group and is working closely with the strategy team on a variety of organization-wide special projects
Prior to joining the foundation, Stefanie was a Process Development Engineer at Regeneron Pharmaceuticals in Tarrytown, NY. During her time at Regeneron, Stefanie played a critical role in designing a successful manufacturing process for Regeneron's Ebola therapeutic during the 2014 Ebola outbreak.
Stefanie holds a B.S. in Chemical Engineering from Villanova University and an MBA from Harvard Business School.
Stefanie was born and raised in the Bronx and enjoys hiking in the Hudson Valley.