Senior Vice President • Finance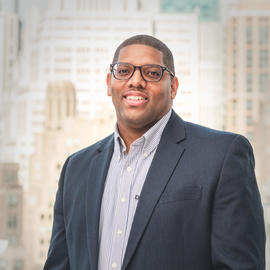 Stephen Grubb joined The Michael J. Fox Foundation in August 2011. In addition to overseeing the day-to-day fiscal operations of the Foundation, he is responsible for the integrity of financial reporting, as well as budgeting and forecasting.
He fully embraces his role in providing quality financial information to key staff engaged in helping to find a cure for Parkinson's disease. Stephen has over 14 years of experience in both public and management accounting, with an established record of success in enhanced financial and operational reporting and process improvement.
Additionally, while serving as a Managing auditor at a New York-based CPA firm, Stephen's clients were primarily concentrated in the Not-for-Profit industry, demonstrating his particular interest in human and social services. In his spare time, he enjoys mentoring inner-city youth and conducting workshops on money and budgeting to community-based organizations.
Stephen possesses a Bachelor's Degree in Accounting and Information Systems and has also completed a course in Executive Management from the Institute for Not-For-Profit Management at Columbia University. He also serves as a Board Treasurer for a New York City Not-For-Profit Organization.