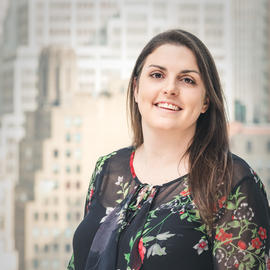 Susan Bourque started at The Michael J. Fox Foundation in December 2013. As a member of the web development team Susan focuses on enhancing the Foundation's web site as well as Fox Trial Finder, the Foundation's clinical trial matching tool.
Before joining, Susan worked as a graphic designer and social media specialist for a social marketing company. Prior to that she served as an AmeriCorps member at a non-profit teaching the craft of digital storytelling to underserved youth in New Mexico.
Susan enjoys photography, travel and venturing into the outdoors as much as possible.
Susan holds a BA in Media Studies, Journalism & Digital Arts and Spanish from St. Michael's College.