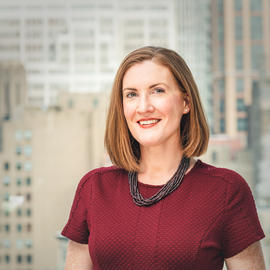 Tara joined the foundation in 2015 and is responsible for the Foundation's patient engagement strategy and efforts.
She works with both the Parkinson's disease community and key stakeholders across the research and drug development landscape to ensure the patient perspective is present. Tara guides MJFF's efforts to foster collaboration and provide guidance on how to meaningfully capture and include patient insights, experiences, desires and preferences at all phases of therapeutic development, through mechanisms such as innovative technology platforms, pre-competitive consortia and education initiatives.
Tara holds a BA from Columbia University and MA from the University of Virginia.