Vice President • Philanthropy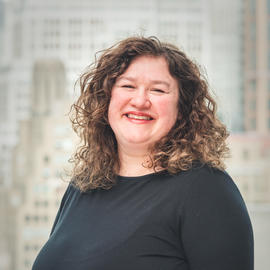 As Vice President of Philanthropy, Veronique develops and implements strategies to engage the Parkinson's community in the Foundation's priority calls to action to help speed a cure for Parkinson's disease.
Veronique joined The Michael J. Fox Foundation in March 2001, shortly after its inception. She works closely with individuals living with PD and their loved ones and is deeply committed to this community and MJFF's mission. Prior to joining the Foundation, she worked in the field of mental health.
Veronique holds a BA in acting performance from Brigham Young University.