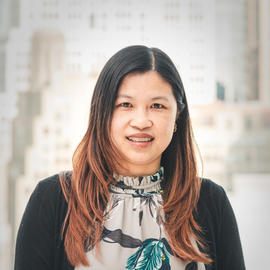 Wendy Wong started at The Michael J. Fox Foundation in May 2016. She helps manage the Donor Services Team. She is passionate about data integrity and customer care.
As Senior Associate Director of Donor Services, Wendy Wong upholds the Foundation's commitment to donors to accept every gift gratefully and efficiently. The Donor Services team devises and supports strategies to ensure that every donation — whether it is made over the phone, online, as part of a recurring gift, in tribute/memory, through the mail or in person — is processed smoothly.
Prior to joining, Wendy was with the March of Dimes for nine years handling their data entry department and volunteering for all their fundraising events. During her free time, she loves to travel and see the world. She enjoys cruises very much and thinks that is one of the best ways to see different places.
Wendy graduated from Baruch College with a BBA in International Marketing and Computer Information System.